Find an Easy Way to Buy a New Car Online in St. Louis with Dean Team Subaru
Car shopping has changed considerably over the years, and now our St. Louis Subaru dealership is ready to handle online car sales, helping you to save time while you search for the best deal on the new Subaru Outback, Forester, Ascent or Legacy that works for your travels. Everything from easy auto financing options to scheduling the pickup of your new Subaru is easy, efficient and straightforward, with our sales professionals ready to help you out whenever you have questions or require assistance. Whether you want to take a closer look at the new Subaru of your dreams, or you're ready for a test drive, you'll want to find your way over to our Ballwin, MO Subaru dealership, while the bulk of the shopping process can be completed online from the comfort of your home.
If you're hoping to stay at home around Chesterfield, MO or Belleville, IL for the entire process, you can opt to take a virtual test drive with the Subaru Impreza, Crosstrek or WRX you're interested in. These highly detailed videos provide a full glimpse of what each new Subaru offers for your travels around the St. Louis area, and when you find the right match, you'll have easy shopping tools available for you to use right here online.
Shop Subaru SUVs & Sedans
Subaru Ascent | Subaru Outback | Subaru Forester | Subaru Crosstrek | Subaru Legacy | Subaru Impreza | Subaru WRX | Subaru BRZ
Complete the Entire Car Shopping Process With Our AutoDash Tool at Dean Team Subaru
The entire searching process for your perfect new Subaru in St Louis is right at your fingertips, with our AutoDash tool helping you to find the right fit, complete the auto financing process, reviewing your purchase and getting your vehicle delivered. Here's a quick rundown of the simple steps you'll take and in no time you'll have the perfect new Subaru Outback, Legacy, Impreza or Forester right at your home in the St. Louis area.

Choose the right new Subaru: This one is self-explanatory, but ultimately it's about finding the specific Subaru model and edition with all the features important for you to have. Once you select the right fit that we have available at Dean Team Subaru in Ballwin, you'll move on.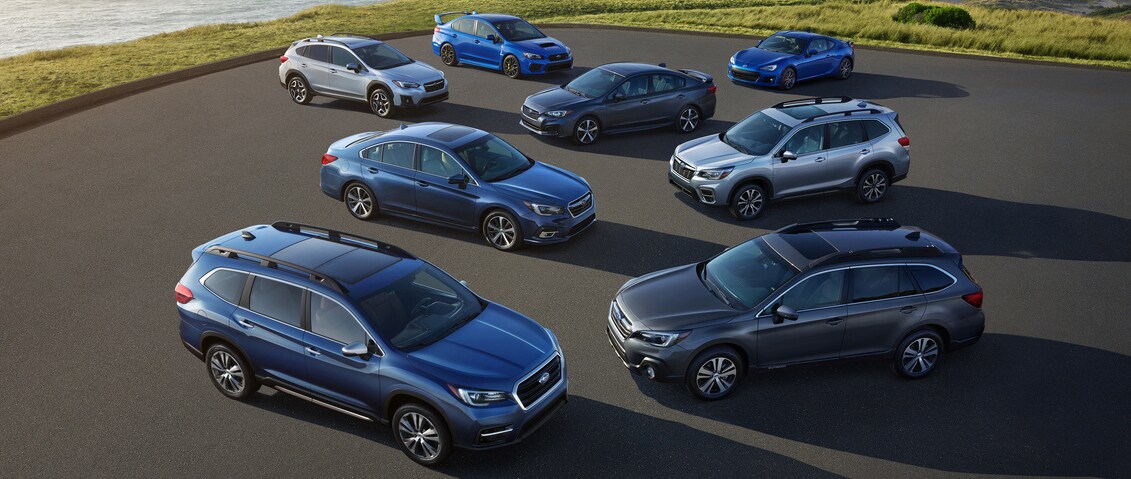 Evaluate your trade-in: If you're selling us your older vehicle as a trade-in, you'll want to use our online tools to start that appraisal process. When the time is right, we'll arrange to pick up or take in your trade-in so our service experts can give a clearer view of how much you'll get back from that, all while we factor in that value into your auto financing terms and how you plan on paying.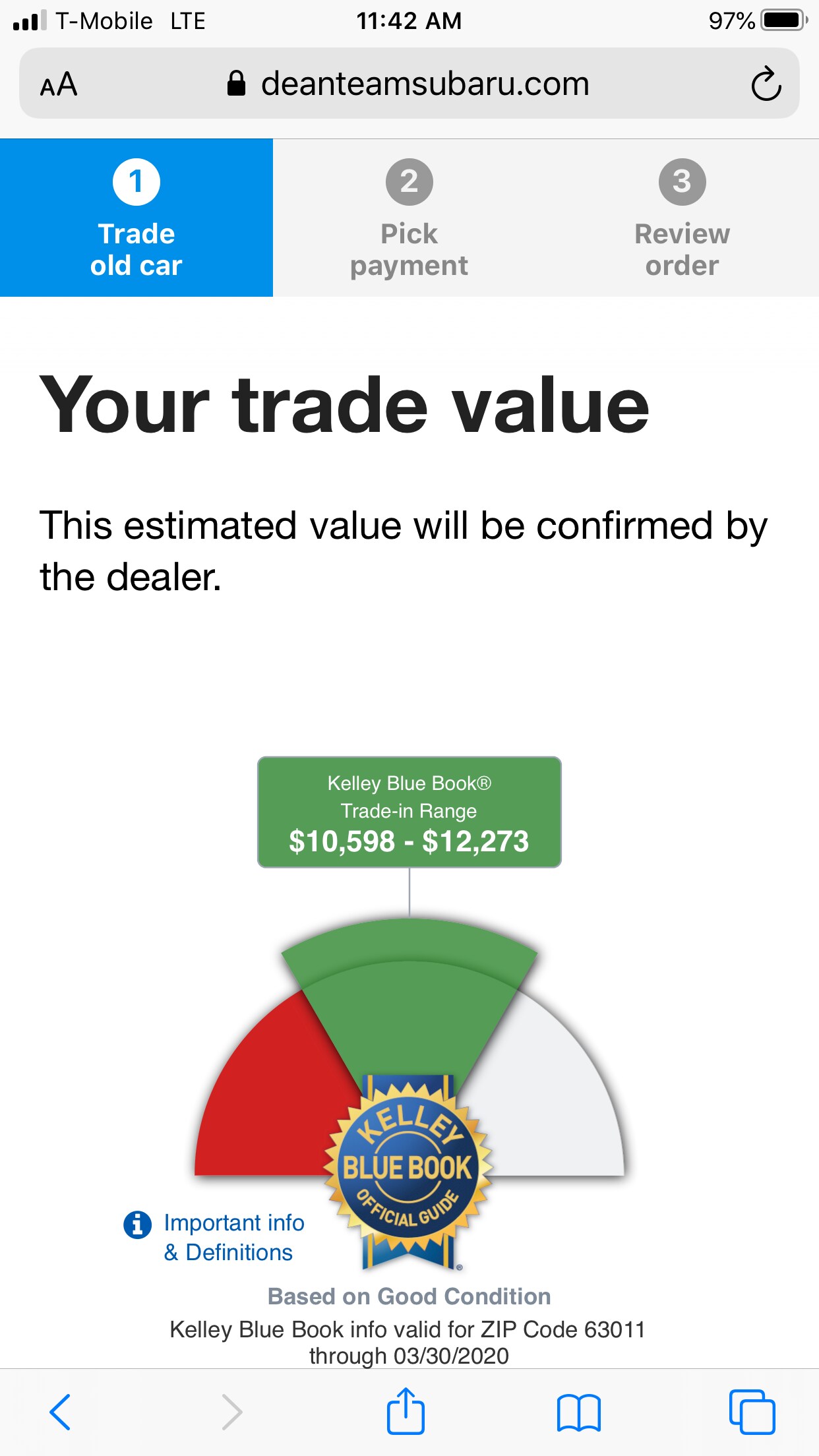 Choose how you'd like to pay: This is the step where you'll want to decide between leasing your new Subaru or buying it. Both forms of financing have their advantages, and we'll provide any guidance you need to help you make the best decision based on how many miles you intend to drive, what your budget is like for a down payment and on a monthly basis, and what your plans are two to three years down the road, or for the longer haul.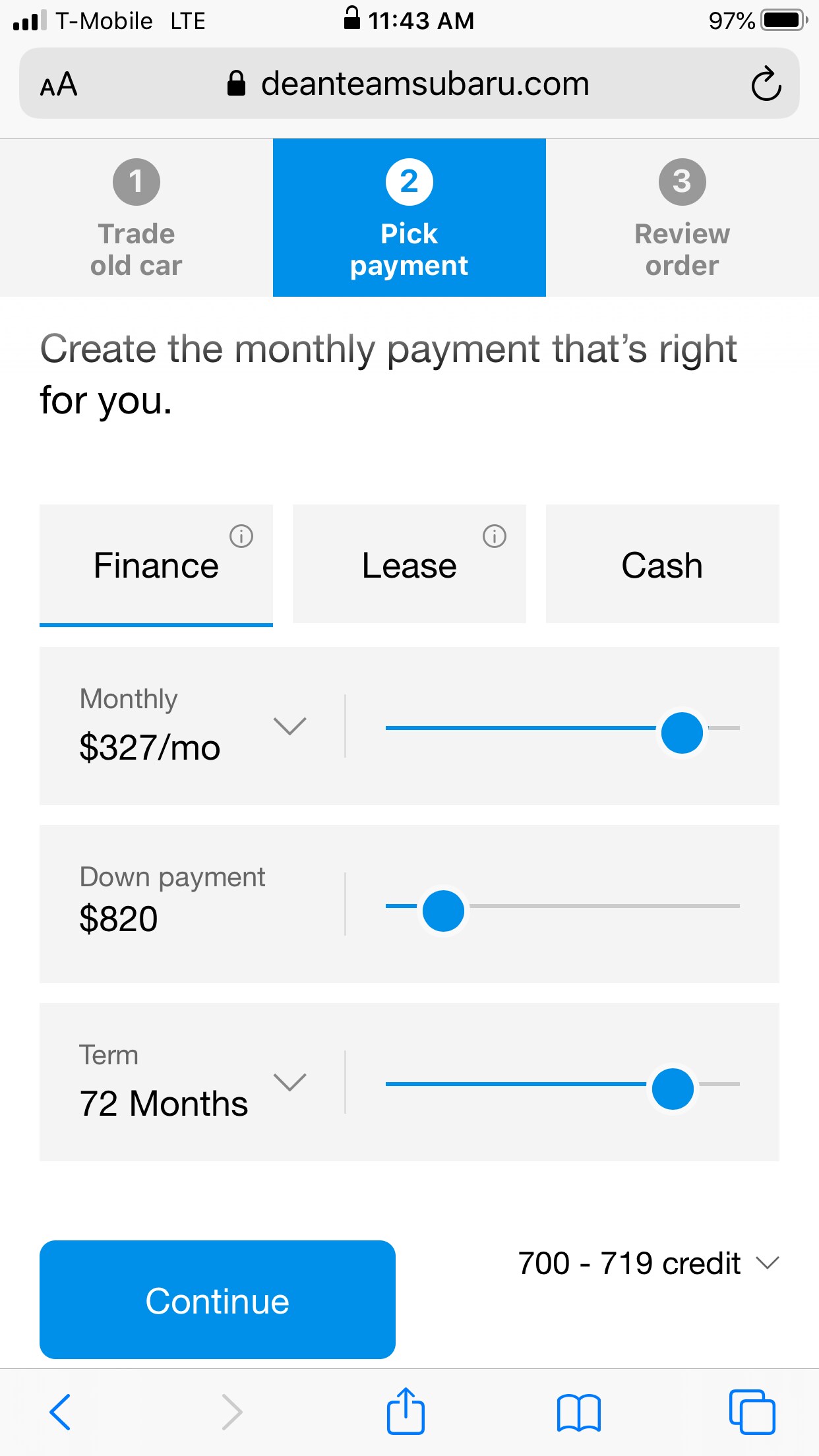 Apply for financing: The step to apply for financing is important as we'll check your credit history and other financial information, with those factors impacting what your lease or loan rates will look like, and what your auto financing terms will be.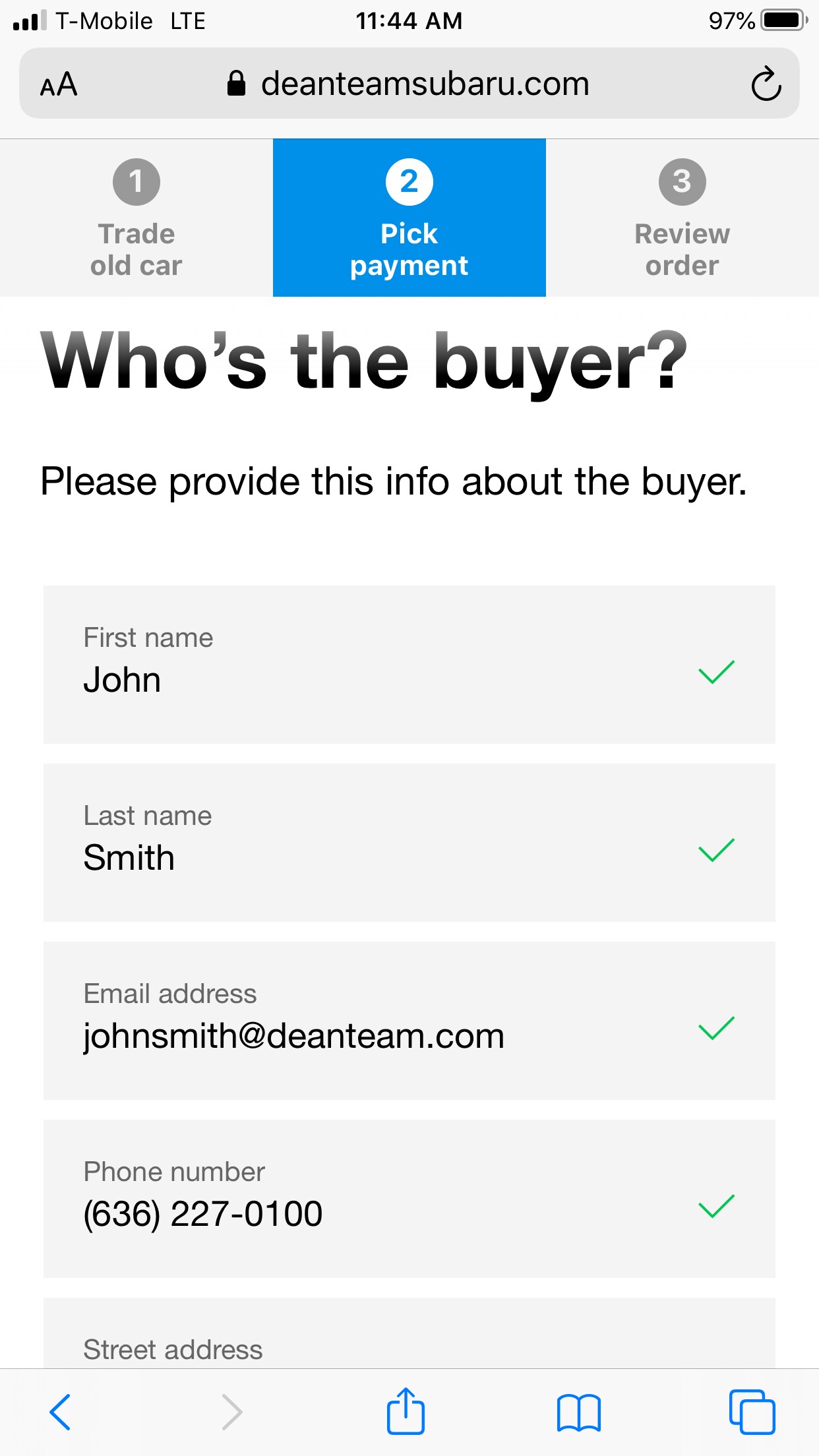 Review your order: Before signing off on a purchase or lease, double check all the information regarding your new Subaru, your trade-in's value and how you plan on paying.
Schedule pickup: Finally you're ready to jump in behind the wheel of your new Subaru, and we'll arrange a time for you to pick up your new Outback, Crosstrek or Ascent.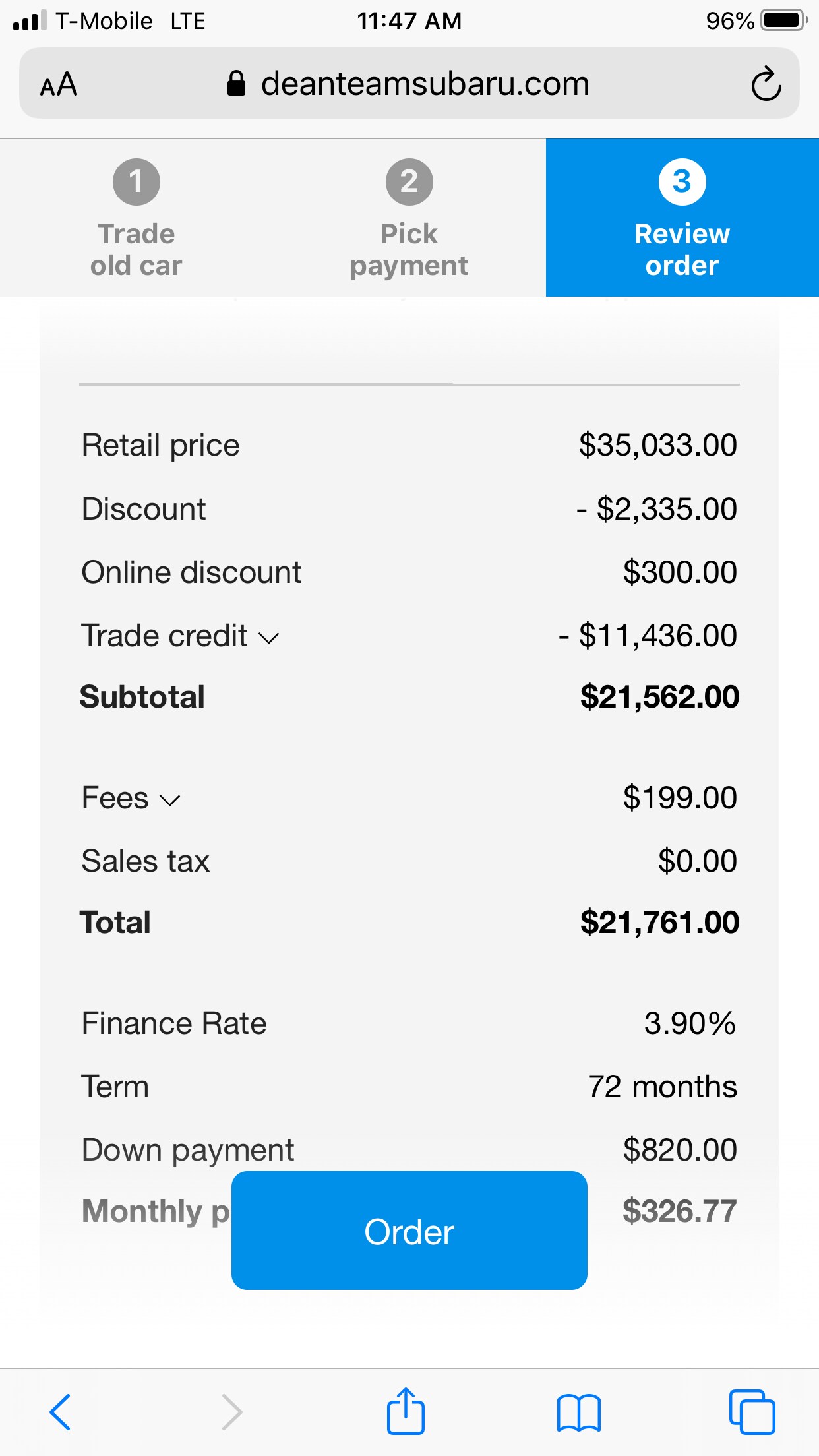 Throughout this process, we encourage you to browse the current offers and new Subaru specials we're running, so you can get an idea of the kind of deal you may qualify for. From there, we'll help you use our AutoDash tool to complete these simple steps. Come on over or be in touch with Dean Team Subaru in St. Louis today and we'll help you shop online.
Let Us Know If You Have Questions