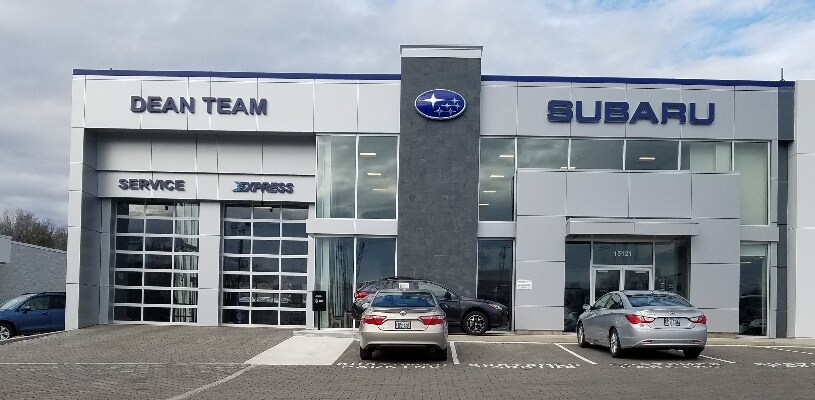 Visit Our Subaru Dealership From:
Take a Short Drive to Our Subaru Dealership from St. Louis to Discover High-Quality Inventory and Exceptional Services
How far would you travel for the Subaru models or Subaru service you need around Chesterfield or Belleville, IL? Finding a reliable Subaru dealership in the St. Louis area is not always easy, but luckily, you won't have to drive far to discover the services and inventory that you need when you come to Dean Team Subaru. With the right driving conditions, we are about a half-hour drive away.
Directions to Our Location in Ballwin
Finding our Subaru dealership from St. Louis is relatively straightforward, but let's run through some of the important directions to watch out for.
First, find your way onto I-64 W/US-40 W, and continue on it for about 16 miles.
Take exit 25 for I-270 S and shortly after keep left towards I-270 S
Next, continue for about 2 miles and then take exit 9 for MO 100/Manchester
Keep right at the fork and follow the signs for 100 W/Manchester Rd.
Continue on MO-100 W/Historic US 66/Manchester Rd for almost 6 miles until you find our location on the right
And with those few steps, you've made it! Depending on traffic, the drive from St. Louis shouldn't take much longer than a half hour, which is well worth your time for access to our new inventory, used inventory, and service center in Ballwin.
Landmarks to Watch Out For
For the most part, you will be on the interstate, so there's not much to go off of expect road signs until you get onto Manchester Rd. When you pass by the entrance to Vlasis Park, you know you will bet just a few minutes away. You will also pass a Target, see a sign for Ballwin Village West, and a sign for Jimmy Jonh's, all on the right side of the road, approaching our location.
When you see the Volkswagen and Subaru signs on the right, you will know that you have found our Subaru dealership in Ballwin!
If you have any questions about how to find us from your location, just gives us a call, and we would be happy to help. We look forward to hearing from you!
Subaru Dealership Proudly Serving:
St. Louis | Belleville, IL | Chesterfield, MO