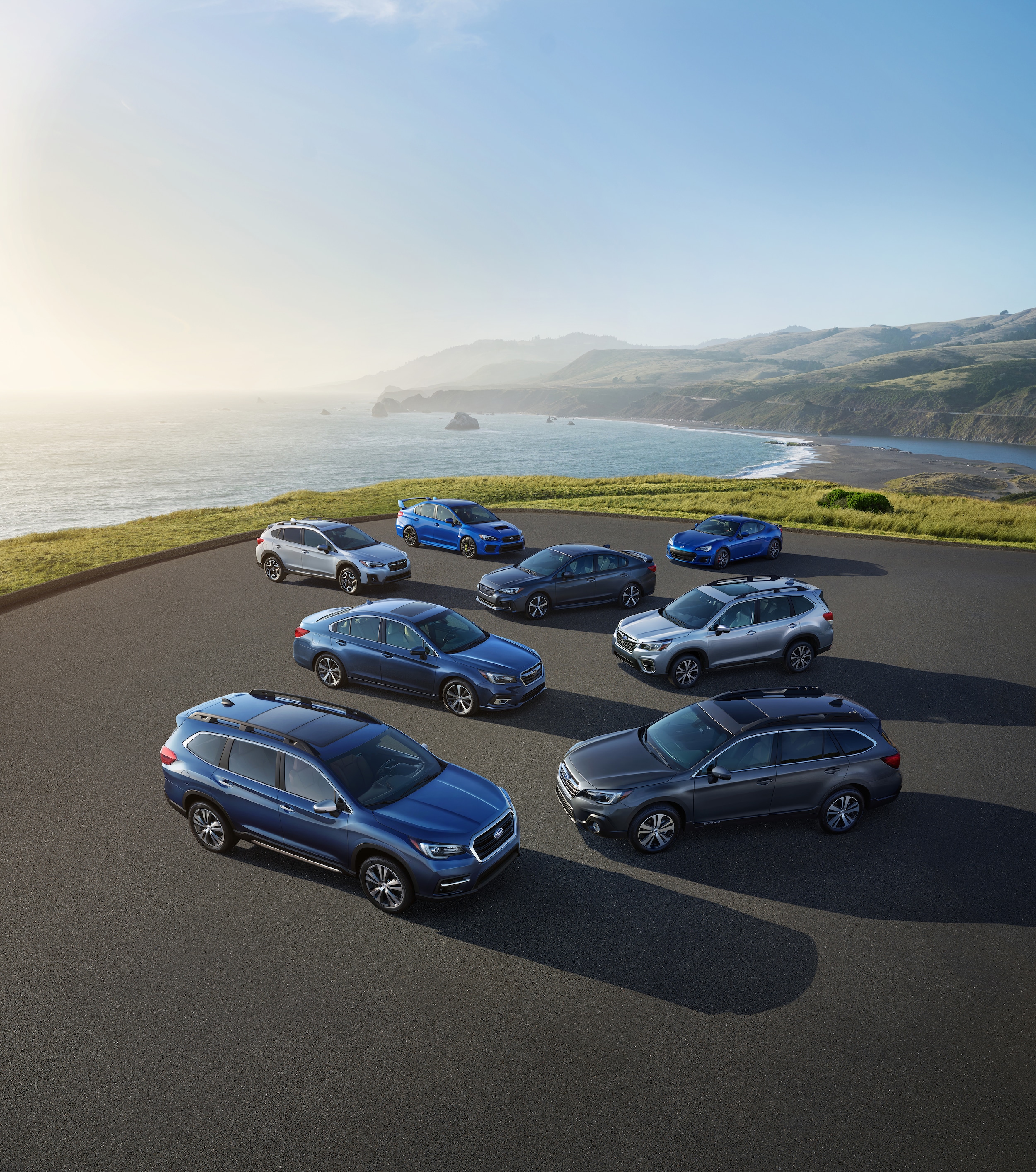 ?
Deciding on the right SUV to buy isn't an easy task as there are more SUVs on the market today than ever before. The new Subaru SUV lineup highlights this as it has several options for car shoppers to consider. Of course, each new Subaru SUV is going to draw in different drivers. Are you interested in buying a new Subaru SUV near St. Louis? Check out our rundown of what each new offer has in store for you!
The New Subaru SUV Lineup Holds Many Options for St. Louis Drivers
Every new Subaru SUV comes standard with features like all-wheel drive as well as driver-assist technologies. These standard features make each Subaru SUV capable in any weather and safe, which we know many families are looking for. We highlight the three most popular new Subaru SUVs around St. Louis below!
Subaru Forester: There's a new style coming with the Subaru Forester that makes it more fun to drive while also adding cabin space and functionality. Sure to capture attention, the new Subaru Forester also has smart technologies that make using it for camping trips and more even easier.
Subaru Outback: Similar in size to the Forester, the new Subaru Outback is an icon of the brand, and it's clear why. One of the safest vehicles around, the Outback has earned IIHS safety honors for many years running. The new Subaru Outback has seating for five with lots of cargo space, so it's an excellent option for families with lots on their plate!
Subaru Ascent: Think you need a third row of seats? The new Subaru Ascent is the lone three-row SUV from the Subaru brand. It's another SUV with tons of style and safety measures to make parents feel more confident when driving with their kids. It also has lovely comfort features and amenities so that there are fewer complaints from the back!
Compare These New Subaru SUVs for Sale Near St. Louis in Person!
So, the new Subaru SUV lineup and our Subaru Dealership near St. Louis holds a variety of options for you to buy. If one of the descriptions above grabbed your attention and you know which SUV you need, you can search our inventory to see our various offers of it. Still not sure? Come on by our dealership anyways to compare these new Subaru SUVs for yourself and discuss more details with our team!