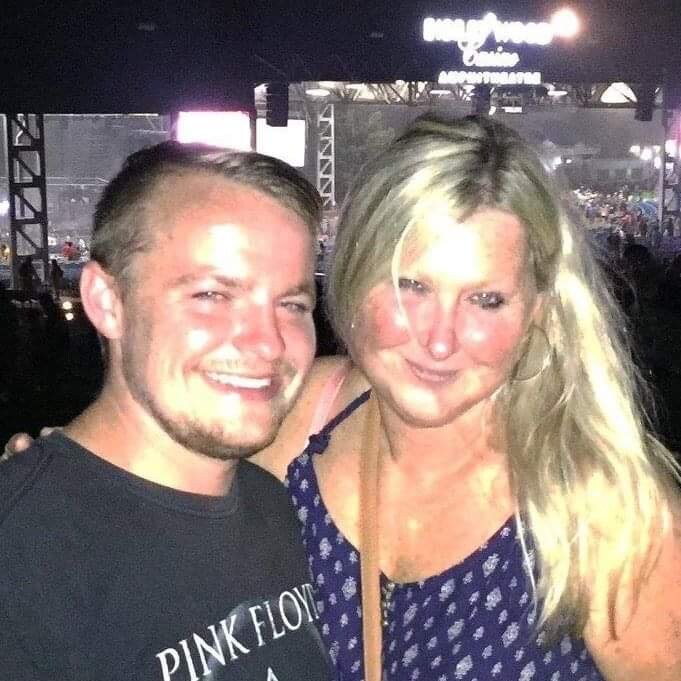 Hi, my name is Debbie and I am a Breast Cancer Survivor!
At the age of 45 I went to have my annual mammogram. I didn't think too much about it when they called to tell me I needed a second test, because that had happened a couple of times in the past. It wasn't until they told me I need to have an ultrasound after my second mammogram that I became worried. I remember the technician stopping in a particular spot on my breast taking numerous pictures. I knew then that she found something suspicious. After she was finished she told me to go into a small room. A few minutes later a nurse came in and told me that they were 99% sure I had cancer but they needed to do a biopsy to be 100% sure. She told me the tumor appeared to be a little smaller than two centimeters, which would classify (so far), as Stage 1 cancer.
I decided not to tell anyone except my sister because I didn't want anyone to worry until I knew for sure. I only told my sister because we work together and I was afraid I would start crying when I saw her. A couple of days later I went in for my biopsy. I remember it hurting more than I expected. I don't remember the day I had the biopsy on but I remember that I had to wait through the weekend to get the results. I asked the nurse not to call me with the results until after 3:00, so I would be home from work.
On Tuesday, August 9th around 3:15 my phone rang. It was the nurse calling to tell me that indeed, I do have breast cancer. She said I had Invasive Ductal Carcinoma. I asked her if the news she just told me could have been any worse and she replied, "NO!" At that moment all I could think about was, how am I going to tell my 18 year old son, Joey, that I am going to die!
We got off the phone and I cried hysterically! I could not bring myself to talk to anyone so I texted my sister to give her my results and asked her to please tell my parents as I couldn't bring myself to call them. I asked that they didn't discuss it with anyone because I did not want to tell my son until after I talked to my surgeon and had more information.
The next day I was still really upset but went to work anyway. While at work I received a phone call from my OBGYN saying that I need to come see him as soon as possible. This scared me even more. My doctor talked to me about my results and made me feel much better about my diagnosis. He said they caught it early and I will be fine. What a relief this was! I went from thinking I was going to die to believing I was going to be ok!
I made an appointment with my Breast Surgeon and asked my mom and sister to go with me. She is absolutely wonderful! She spent four hours talking to us about the cancer along with my options. I had already been convincing myself I was going to have a mastectomy because I wanted the cancer out of my body! I also wanted the risk to be lower for recurrence. After discussing my options with my surgeon we agreed that I would have a bilateral mastectomy.
The next step was to tell my son. He is my only child and we are very close. I didn't know exactly how to tell him without getting him upset. I was still feeling pretty confident since talking to my OB and Breast Surgeon, but knew that he was going to take it hard. I sat him down and told him everything. I stayed very positive during our conversation but he was still shaken. His biggest question was understandably, that if it wasn't really serious, why do I have to have a mastectomy?
Next was to go see a Plastic Surgeon. I went to see her and we discussed my options for reconstruction. My two doctors got their schedules together and decided to do my mastectomy and start the process of reconstruction on August 31st. Unfortunately, that was also my sons very first day of college. I was not afraid to have the surgery. I was just anxious to get the cancer out of my body!
The day of my surgery I asked my son to go to his first day of college instead of coming to the hospital. I thought he would be better off staying occupied rather than sitting in a hospital waiting and worrying. I was completely calm that morning, although, I had no idea that the surgery would take eight hours! After my surgery I felt great! My room was filled with friends and family! I was cracking jokes and cutting up with everyone but boy by the next morning I was miserable! The pain was excruciating! I felt like I had a knife sticking in my chest. All I could do was cry. I was suddenly scared again, too! What if my tumor was bigger than they thought??? What if they find cancer in my lymph nodes???
The next steps were to wait for the results of my lymph nodes and to send my tumor off for a test called, Oncotype DX. This test was to determine what my chances of recurrence were and whether I should have chemotherapy. I was a nervous wreck waiting on both of them. It only took a couple of days to get the NEGATIVE results of my lymph nodes test but took a couple of weeks for the other test. I was elated that my lymph nodes were clear but scared to death what my chances of recurrence was and to know if I had to have chemo. I cried a lot through these two weeks. I would spend hours on the internet reading stories about these things and looking for wigs. I was my own worse enemy. The day finally came that I got the called. They told me that my chances of recurrence was 10% and going through chemo would only reduce it to 9%. Bottom line, NO CHEMO!
I was so happy I cried! My son was in his room sleeping and I ran upstairs and woke him up. He was very happy as well! Over the next few months I had to go see my Plastic Surgeon to have my expanders filled with saline. I felt pressure, mainly in my back, after having this procedure but really no pain. Thankfully, after a few months I got to get the expanders taken out and the permanent implants put in. What a relief this was. The uncomfortableness was finally gone!
It's been eight years and I still see my Oncologist every six months. Even though I didn't have to have chemo or radiation, my journey felt as though it was never going to end.
If you or someone you know is going through breast cancer, I can only tell you to be patient. It will end and life will get back to normal!
---
We also had the chance to talk with Debbie's son, Joey! Here's what he had to say about this experience:
Of course my mom's diagnosis had an impact on me, it worried me a lot. I was going into my first year of college and a lot of things were changing. A new chapter was happening and this was the beginning. Seeing my mom go through the various surgeries was awful but relieving at the same time because I knew they were helping to get rid of the cancer. My mom is a strong lady!